Nigerian Customer Bought 15T Rice Milling Unit
The rice milling unit can complete the continuous operation from net grain hulling to white rice milling, while the grain hull is discharged from the machine, fine bran is collected by the dust collector. Its characteristics are high dehulling rate, less broken rice, low rice temperature, bright and crystal white rice, low power consumption, and easy operation and maintenance. Therefore, our machine is very popular in the market. In March this year, we exported a set of rice milling unit to Nigeria.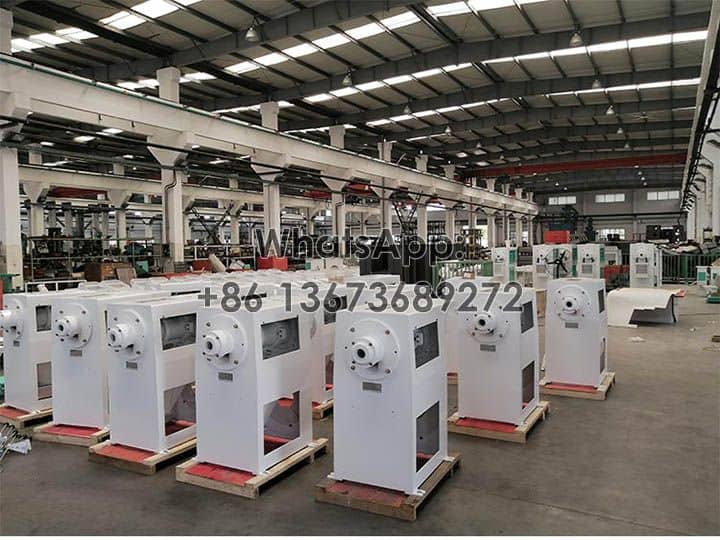 Why Nigerian Customer Purchased Rice Processing Plant?
This Nigerian customer had never imported before and wanted to build a rice mill in his country, so he asked a lot of questions during the conversation.
For example, how big is the area to build the plant, and how big is the right place to prepare?
Is the whole machine fully automatic? How many workers should be here to look after it?
Will there be on-site guidance during installation? Is there a manual?
Our sales manager Winne patiently gave him detailed answers. After a series of discussions, we finally offered solutions about the 15t standard version of the rice milling unit to Nigeria.
Rice Mill Machinery List
Finally, the Nigerian customer bought a 15 tons per day rice milling unit from us Taizy, including elevator, de-stoner, rice huller, gravity separator, rice miller, etc. The details are shown in the invoice.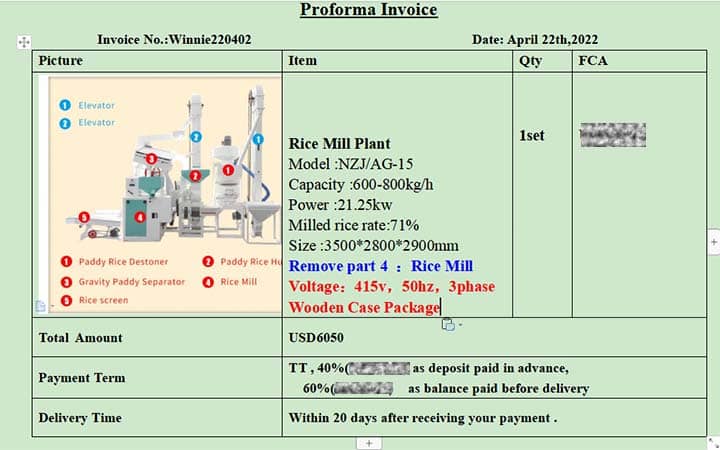 Main Features of Rice Processing Plant
This unit can grind the rice at one time to produce snow-white, striped rice. The rice bran is separated cleanly.
A new structure, good mechanical stability, and easy to disassemble.
The processed rice has less broken rice, high precision, and strong ability to discharge bran.