Peruvian dealer bought wheat threshing machine and other machines again
We are excited to share that we have established a long-term relationship with a dealer in Peru. Recently, this dealer once again purchased a batch of agricultural machinery products from us, including wheat threshing machine, corn thresher, manual corn planter, feed pellet mill and chaff cutter and grinder. This is the third time he has made a large-scale purchase, which fully reflects his trust and satisfaction with our products.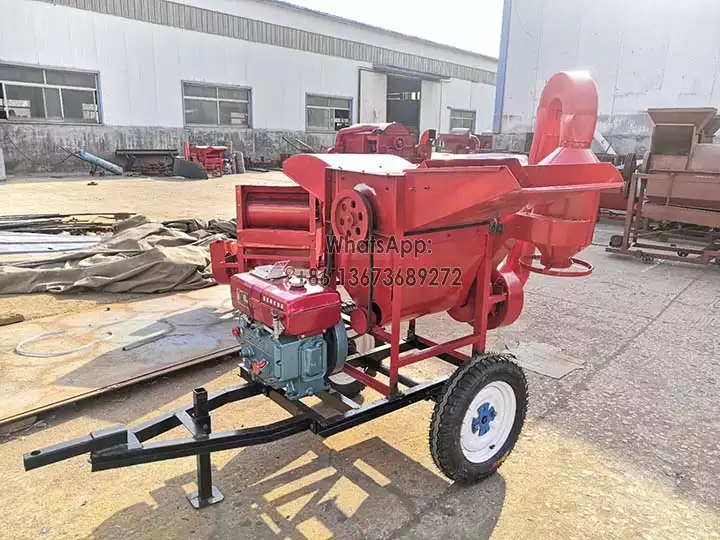 Customer advice on Taizy agricultural machinery
According to the local market situation and customer needs, this Peruvian dealer gave some suggestions and feedback for his last purchase of agricultural machinery products. For example, the appearance of the feed pellet mill, the appearance of the guillotine mill, the configuration of the wheat threshing machine and so on.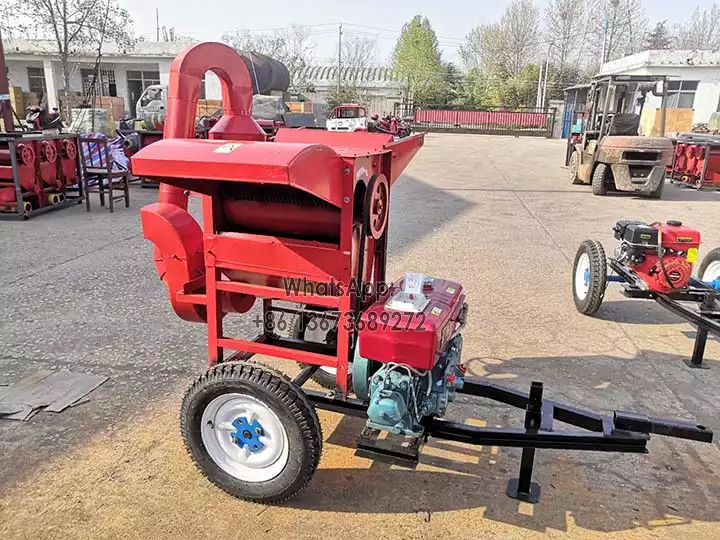 Our company attaches great importance to customers' opinions and suggestions, and after careful study and discussion, we have made a series of modifications and optimizations to our products. By adding features, enhancing performance and improving the operating experience, we ensure that the product better meets the needs of the Peruvian market.
Reasons for purchasing Taizy wheat threshing machine and others for the third time
The Peruvian dealer's renewed large-scale purchase also reflects his recognition of the quality of our wheat threshing machine products and his response to market demand. He recognizes the advantages of our agricultural products in terms of efficiency, reliability and durability, which can help local farmers improve productivity and quality. He trusts our company's technical strength and product quality and has made our products his main supplier.
Thus, he again ordered large scaled equipment, including wheat threshing machine, corn thresher, animal feed pellet machine and others.
Machine list to the Peruvian market
Machine picture
Specifications
Qty
Wheat Thresher
with tyres and handles
Model: TR5T-50
Remark:
With Tyres , wheels and handles
Gasoline engine frame is removable
50pcs

16cbm
Thresher Machine
Model: TR5T-800 with big tyre and frame
Power:170F gasoline engine, Dia 70cm belt wheel, rated speed 3600 rpm
Capacity: 600-800kg/h
Threshing cylinder: Dia 360*Length 900mm
Sieve size : 870*610mm
Weight: 90kg without engine
Overall size:1640*1640*1280mm
Tyre dia. 45cm
24pcs/20GP, 66pcs/40HQ
Quinoa Rapeseed 4mm sieve,
Sorghum 6mm, Wheat 8mm,
Rice 8mm or 10mm,
Beans 10mm
The unit price includes 4 sieves with the machine
10pcs

13cbm
Screw
6 pcs for free
Manual Planter
With Fertilizer applicator
Mainly used for planting corn, peanut, soybean
7 Duck mouth
plant distance is 24cm,
seeds and fertilizer distance is 6cm
Packing size:58*65*30cm
Weight:10kg
3cbm
70pcs

7cbm
Corn Thresher
Model: TR-B
With gasoline engine frame
20pcs
5.5cbm
Corn Peeler and thresher
Model: TR-A
Capacity: 1.2t/h
With motor and gasoline engine frame
20pcs
5.5cbm
Disk Mill
Model:9FZ-21
Power: 3kw
Capacity:100-200kg/h for 0.5mm
400kg/h for 2mm
Net weight: 45kg
Packing size:580*350*515 mm
20pcs

2.5cbm
Combined Chaff Cutter and Corn Crusher
9ZF-500A
Weight:65kg
Capacity:600-800kg/h
Size:1120*980*1190mm
with frame for motor and gasoline engine
Sieves: 4pcs
20pcs

5 cbm
Animal feed pellet machine
Model: TR-120
(motor and gasoline engine frame)

All with 4mm die
With gear oil window and meter,
With cover between motor and machine connection
Transmission by belt
30pcs
3cbm




+1pcs for free
agricultural machinery for Peru
Note: We specially customized the sign and model for this customer. In addition, we also optimized the machine he purchased to meet the local market demand in response to the customer's advice. Moreover, the shipment will be made within 20 days of our receipt of payment.