38TPD Rice Processing Plant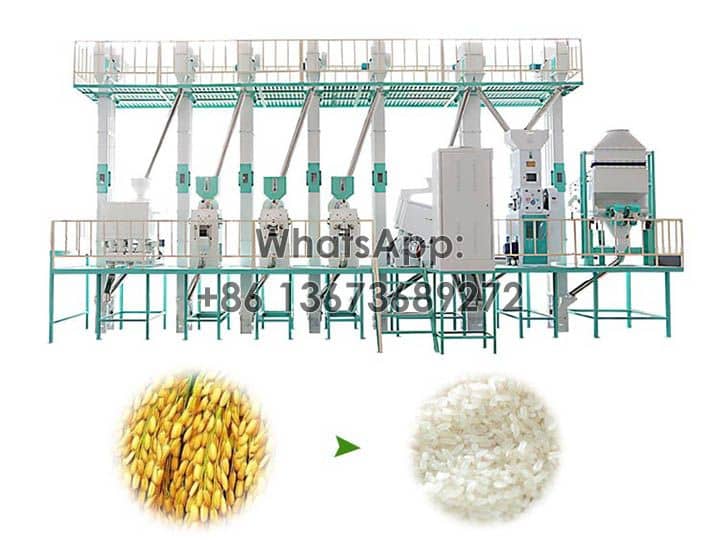 38TPD rice processing plant is an ideal plant for the large output of rice milling. Because it can produce white rice for 38t per day, it has high efficiency. It's very suitable for rice factories, farm owners, etc. It's designed to be a fully automatic and complete production line. Of course, we can recommend a suitable rice mill plant based on your demands. This 38t rice mill plant has attractive appearance, stable performance, as well as super quality. Besides, it has platforms. The upper platform is for check and maintenance, while the lower one is for the work platform. If you have any needs, welcome to contact us for details!
Working Flow of 38t Production Line
From the below process flow, we can clearly see how the complete rice mill plant works. The procedure and sequence are shown clearly.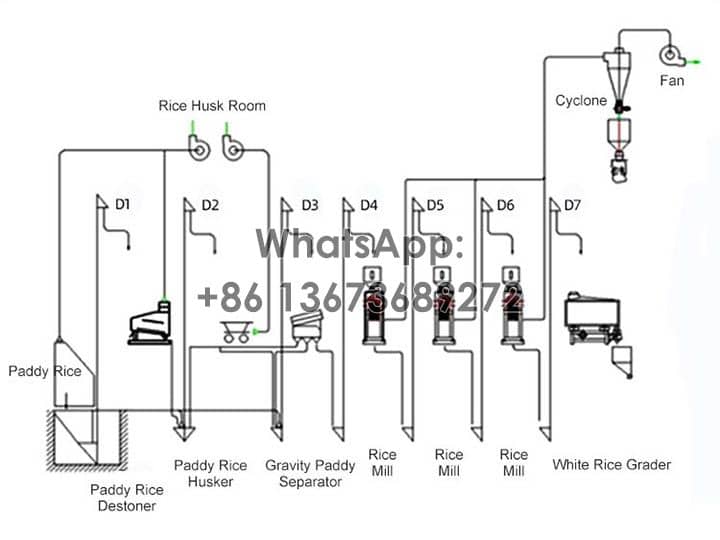 Structure of Integrated 38tpd Rice Processing Plant for Sale
This structure is compact and reasonable because the working sequence is in order. Definitely, several machines can be added to this procedure to make high-quality and better edible white rice.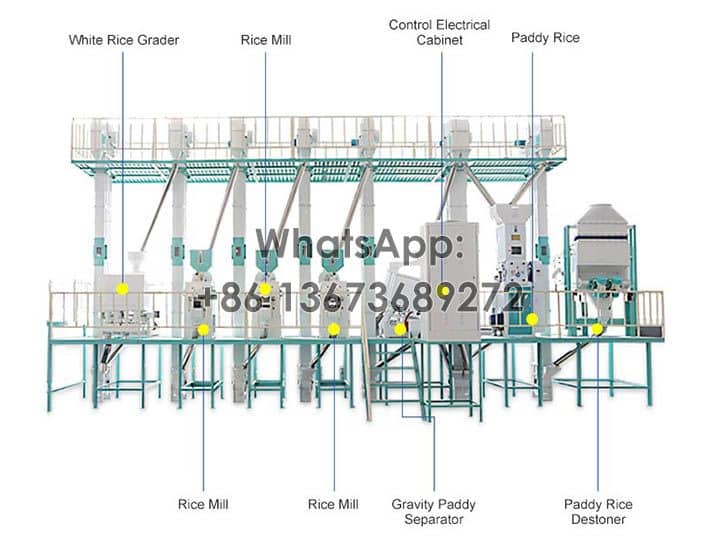 Features of Complete 38tpd Rice Mill Plant
Convenient installation, because this is arranged according to the orderly process.
Attractive appearance. The appearance is neat and beautiful, appealing persons and creating comfortable feelings.
Simple operation. We provide the operation manual. Moreover, there are English description on the machine.
Low requirement for the workshop. It is ideal rice processing equipment for grain station, rice factory and farms.
Customization. The white rice grader can be customized to satisfy your needs.
Optional Equipment for Rice Processing Plant
As an experienced manufacturer and supplier, we can offer a suitable rice mill plant to boost your business. For example, the complete 38tpd rice mill production line has machines of destoner, rice huller, gravity paddy rice separator, rice miller, and white rice grader.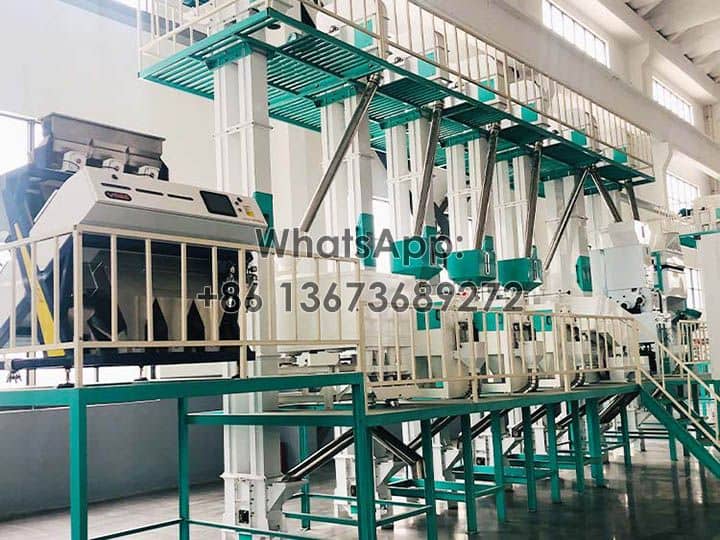 What's more, there are other equipments available to cooperate in order to achieve required goals. Such as color sorter, rice polisher, packing machine, storage bin, etc. As long as you tell us your production needs, we will provide the perfect solution.
Also, you can choose the dryer to place among the production line.
Why Choose Us?
We're a professional agricultural machine manufacturer and supplier. Taizy Machine Company enjoys a high reputation in the international agricultural trades. Apart from these, we have deeply been in this area for more than decades of years. So, we have rich experiences. And we are confident to recommend the proper agricultural machines to customers.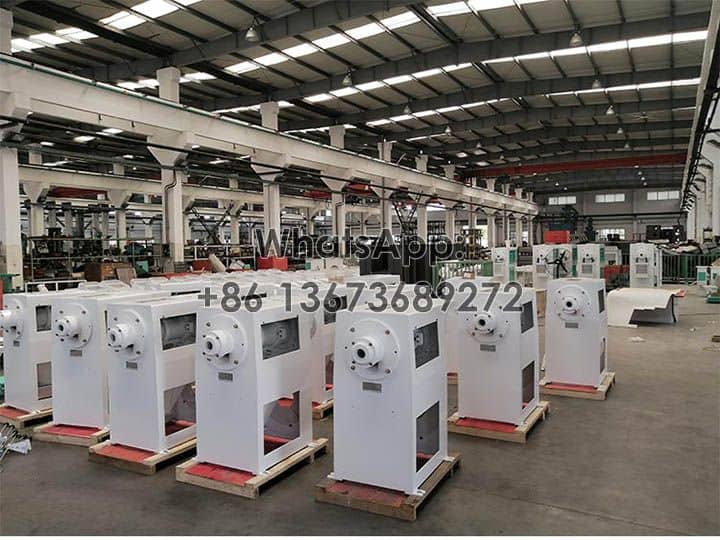 Taking a 38tpd rice processing plant as an example, a totally complete production line includes feed hopper, dryer, combined cleaner, destoner, rice husker, gravity separator, rice mill machine(three sets), rice polisher, white rice grader, color sorter, storage bin, packing machine. Among these machines, we can combine the rice mill pant into what you need according to your needs.
Related Machines