Chain Type Peanut Harvester Machine for Sale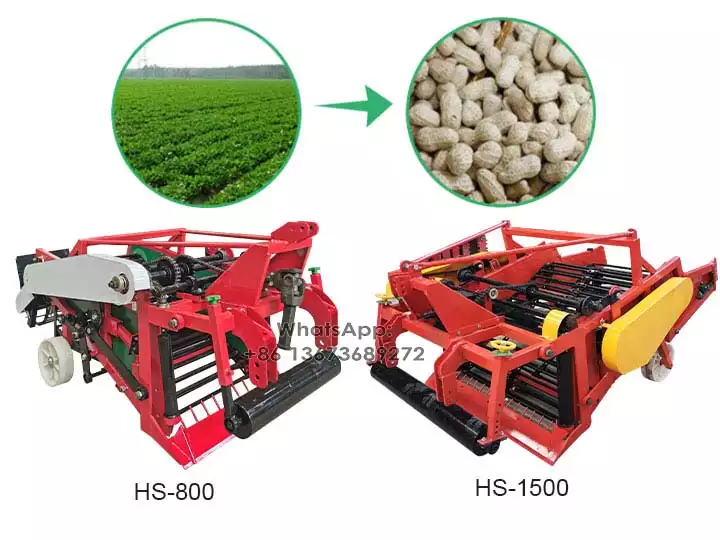 This kind of peanut harvester machine is a new type of machine developed specifically to carry out groundnut harvesting in the fields, working with the tractor. Actually, the groundnut harvesting machine has features of good performance, high efficiency, time and effort saving, and easy operation.
Besides, our peanut machines are not limited to the peanut harvesting machine, but also the peanut planter, the peanut sheller machine, and the peanut picker machine. No matter which peanut machine you are interested in, welcome to contact us!
Type 1: HS-800 Groundnut Harvesting Machine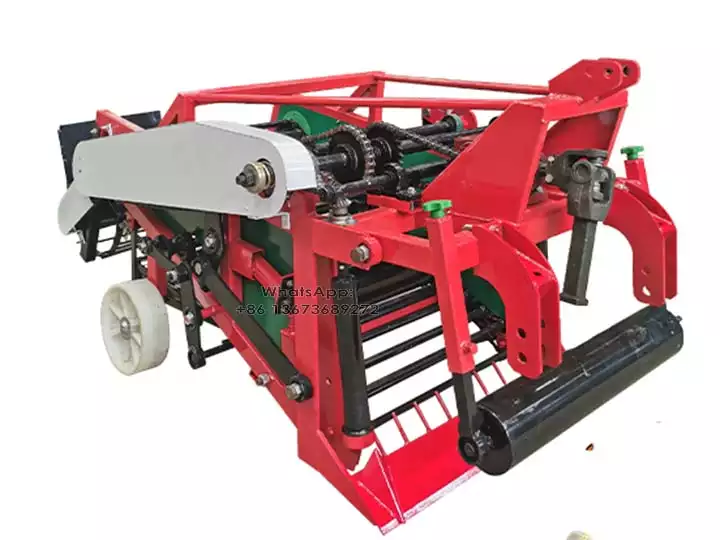 The new generation of Taizy peanut harvester machine is a crop harvesting machine that completes the operation of digging, separating soil, laying strips, picking, fruit picking, and clearing in the peanut harvesting process. And the groundnut harvesting machine is featured a unique clamping chain design, which can make the harvesting process more efficient, perfect harvesting effect.
Spotlights of HS-800 Peanut Harvester Machine
| | |
| --- | --- |
| S/N | Highlights |
| 1 | Climbing chain – transporting harvested peanuts |
| 2 | Additional vibrating screen – storage of fallen peanuts without manual picking |
| 3 | Movable blade – minimize harvest resistance |
| 4 | Front pressure roller – loose the soil for easy harvest |
| 5 | Gearbox – rear output connection of tractor |
| 6 | Rear spiral – rotate the peanut seedlings neatly and place them in an orderly manner |
Technical Parameters of Peanut Harvesting Machine
| | |
| --- | --- |
| Model | HS-800 |
| Efficiency | 1300-2000㎡/day |
| Harvesting rate | ≥98% |
| Breaking Rate | ≤1% |
| Cleaning Rate | ≥95% |
| Weight | 280kg |
| Horsepower | 30HP |
| Harvester width | two rows |
| Distance between rows | 750-800mm |
| Row spacing | 180-250mm |
| Dimension | 2100*1050*1030mm |
Type 2: HS-1500 Peanut Harvester Machine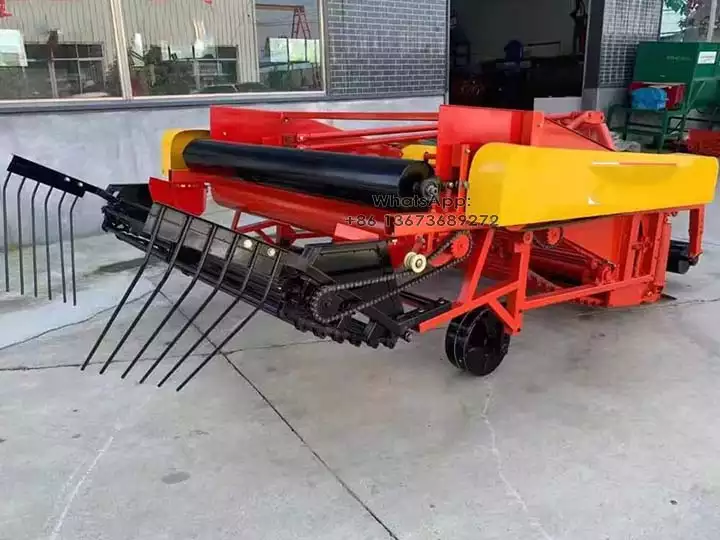 In actual production, according to customers' own needs and peanut harvesting machine characteristics, you can choose the proper machine. The peanut harvesting equipment can complete once the peanut digging, soil removal, fruit picking, cleaning, fruit collection, and other operations, high production efficiency, less operational losses, fast transfer speed, and safe and reliable use.
Features of Groundnut Harvester Machine
The operation process is complete and orderly, during the operation to complete the seedling support, digging, crushing, shaking soil, and peanut laying.
Low loss rate, high operational efficiency, and low harvesting cost.
Peanut harvesting time is short, the harvesting cost is lower.
A wide range of applications. The peanut harvester machine is applicable to a variety of soils, flat and monopoly planting of peanut land.
Technical Parameters of Peanut Harvesting Equipment
| | |
| --- | --- |
| Model | HS-1500 |
| Power | ≥80HP tractor |
| PTO | splines 6 or 8 |
| Working width | 1500mm |
| Size | 3140*1770*1150mm |
| Weight | 498kg |
How About the Peanut Harvesting Machine Price?
As a professional agricultural machinery manufacturer & supplier, our agricultural machines are covering all aspects, and so is peanut machinery. The peanut harvester machine produced by Taizy has factory prices, so the price of the peanut harvester is very advantageous. But it does not mean that the quality of the machine is not good.
Because we are a factory, ourselves in the foreign trade business, so save an intermediate cost. Moreover, we have a set of our own quality control system to produce the machine, and the machine produced has excellent quality. Therefore, our Taizy machines are of good quality and low price. If you are interested, please feel free to contact us and visit our factory!
Successful Cases of Taizy Peanut Harvester Machine
Our groundnut digger has been exported to many foreign countries, such as Senegal, Nigeria, Germany, Italy, the USA, Zimbabwe, Turkmenistan, etc. Listed is the latest US case for your reference that has been closed.
Package & Delivery of New Type Peanut Harvester Machine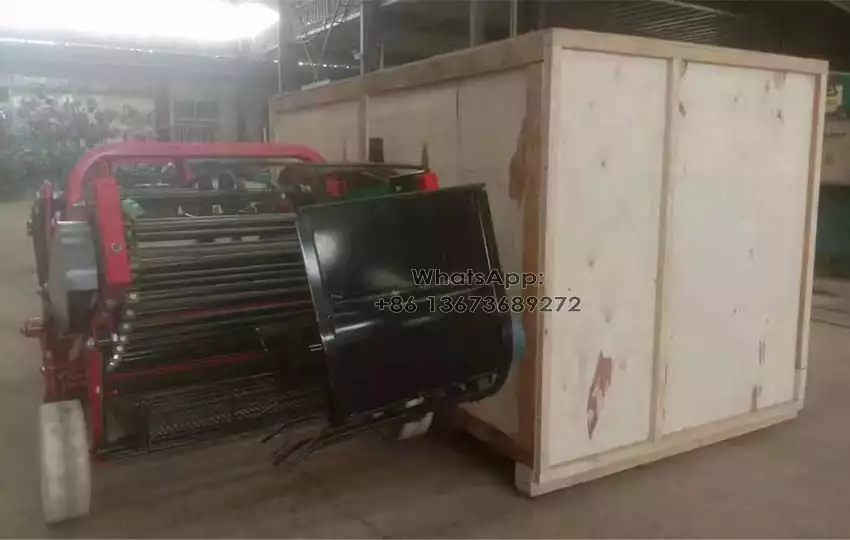 After the peanut harvester machine is produced, it needs to be prepared for delivery to the customer, which is usually by sea. Before shipping, we will wrap the machine in a wooden box according to the customer's requirements, and then arrange to load it in a container. Finally, the logistics will send the goods to the corresponding port for shipping.
Good Feedback about Peanut Harvester Machine from Customers
This peanut harvester from Taizy is exported all over the world. Because of the good performance of the machine and the quality of the machine, we have received good comments from customers all over the world. The following picture is part of the collected customer feedback. If you're interested in our peanut machines, welcome to contact us and visit our factory!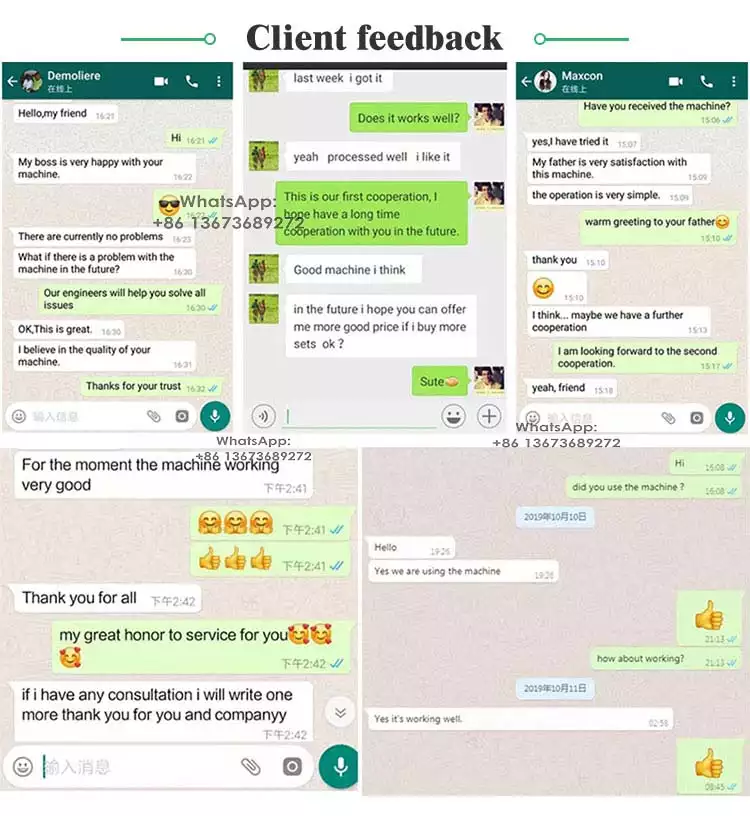 Video of Peanut Harvester Machine – How does A Groundnut Digger Work?