Small Corn Peeling Machine for Maize Skin Remove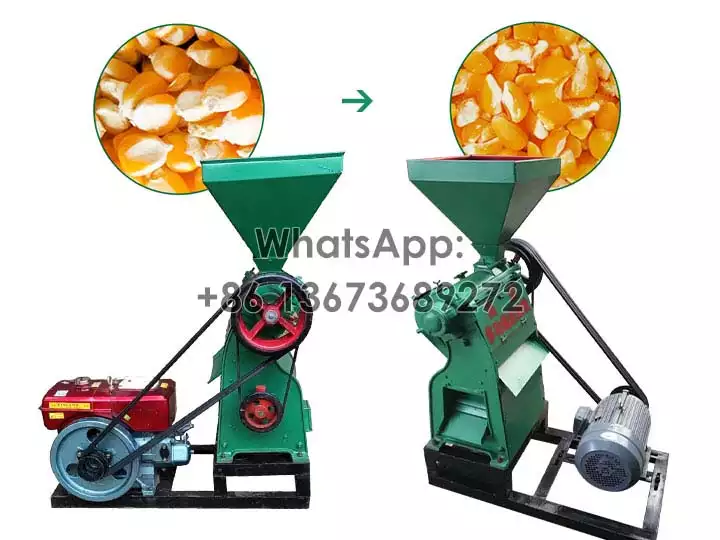 This corn peeling machine is mainly used to remove the maize skin for the preparation of the next process. Besides, this machine is also for the wheat. After peeling, it always works with the corn grinder machine for fine powder.
With the development of the times, our agricultural machinery also has rapid changes, using the corn grits machine can achieve both corn peeling and corn grits making functions. It is mainly up to you to plan. If you're interested, welcome to contact us for more information!
Kinds of Multi Function Corn Peeling Machine for Sale
As a professional manufacturer and supplier of agricultural machinery, our maize peeler can be used with either electric or diesel engines. For those who prefer a machine with multiple power configurations, this machine is the ideal choice.
This maize peeling machine is very popular with our customers because of its good performance, ease of movement, compact design and reasonable structure. Often customers buy the whole cabinet or together with other machines, for example, an Australian customer recently bought maize machines including a corn peeler from us.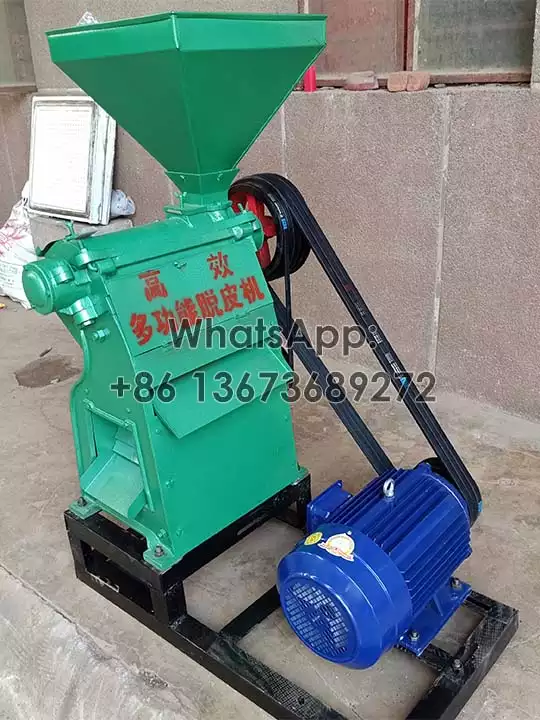 What is the Corn Peeling Machine Design?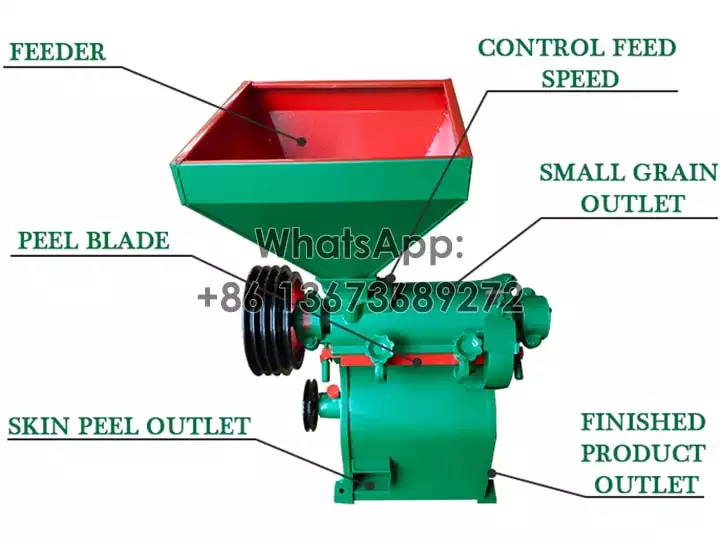 | | | | |
| --- | --- | --- | --- |
| S/N | Machine part | S/N | Machine part |
| 1 | Feeder | 4 | Control feed speed |
| 2 | Peel blade | 5 | Small grain outlet |
| 3 | Skin peel outlet | 6 | Finished product outlet |
Factors Affected Corn Peeling Machine Price
The price of a maize peeling machine is influenced by various aspects, such as the choice of power of the machine, the distance of the country of transport, the time period of purchase, the quantity of machines to be purchased, etc. These all affect the price of the machine. If you are interested in buying this type of corn skin peeling machine, please contact us and our sales staff will provide you with the best solution according to your needs.
Successful Case: 30 Sets of Maize Peeling Machines Sold to Bukifarnasso
A customer from Bukifarnasso has ordered 30 maize peelers from us. The customer contacted us via whatsapp, indicating that he was working on a tender project and needed to purchase a large number of these machines. Our sales staff proactively helped him with the various materials required for the tender and the project was eventually won. The customer also ordered 30 sets of corn peelers directly from us. Below are the machine production and loading & shipping pictures.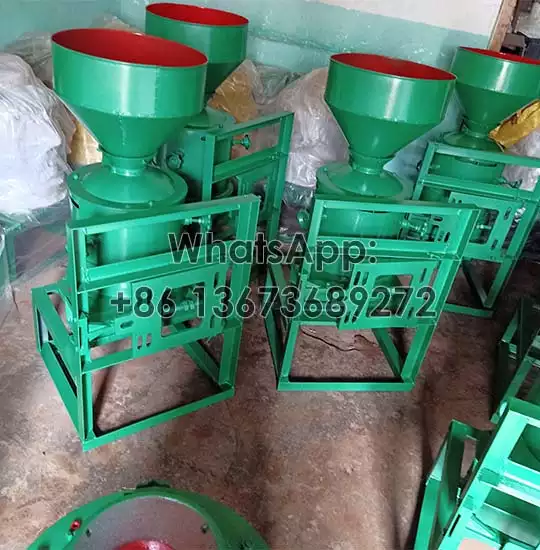 Technical Parameters of Small Corn Peeling Machine
| | |
| --- | --- |
| Machine name | Maize peeling machine |
| Power | 5.5kw electric motor or 12hp diesel engine |
| Capacity | 300-500kg/h |
| Weight | 100kg |
| Size | 660*450*1020mm |
| Packing volume | 0.6CBM |
| Application | Corn, wheat |
Video of Taizy Farm Use Corn Peeling Machine – How to Peel Maize Skin?