Corn Sheller | Maize Threshing Machine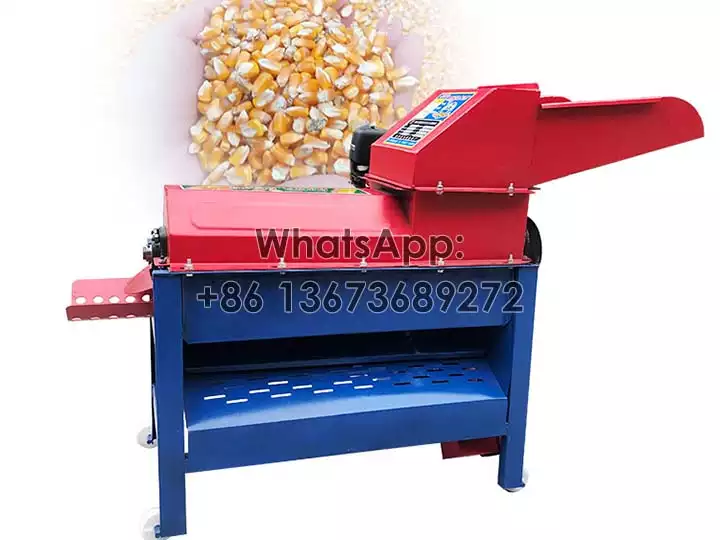 The corn sheller is specially designed for threshing maize beneficial to corn farmers. This corn thresher is simple in structure and very efficient, capable of threshing 3-4 tons of corn per hour, making it ideal for small or medium-sized corn growers. Besides, this maize threshing machine is very cost-effective, cheap and of good quality at the same time.
Therefore, this corn threshing machine is very popular in the domestic and overseas markets, like Nigeria, Philippines, Kenya, etc. are the countries we want to export.
Types of Corn Sheller for Sale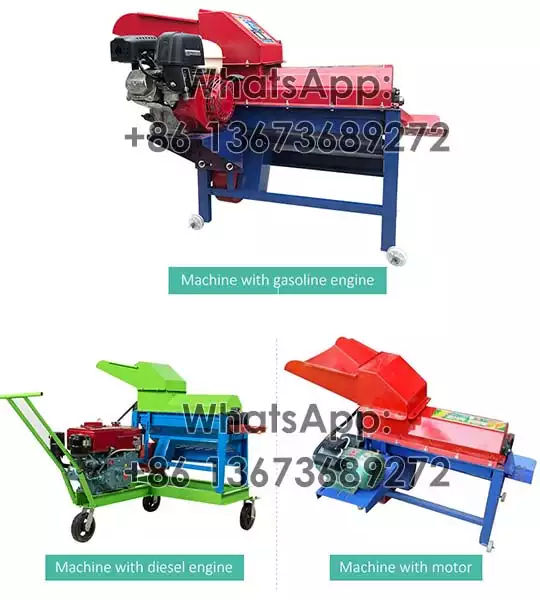 This corn shelling machine from Taizy is designed according to the needs of the majority of corn growers and is highly selective. The maize sheller machine can be equipped with an electric motor, gasoline engine, and diesel engine to provide power support. The corresponding power unit can be matched according to the customer's needs.
Moreover, as you can see from the picture, this machine can be equipped with small wheels, which are very convenient to move. There are also brackets that allow users to use the machine more easily.
Our maize sheller machine has a great performance for threshing maize at a high shelling rate, for the purpose of getting clean and whole corn kernels. Thus, it's a good helper for the farmers. If you are interested, welcome to contact us!
Corn Sheller Machine Design
In fact, as you can see from the pictures below, our machine design is very simple, mainly consisting of corn inlet, corn outlet, corn seed outlet, power system, bracket, etc. It is very convenient and easy to use.
The maize threshing machine as a whole looks simple and beautiful, very attractive, and this machine is good value for money, and very suitable for wholesale.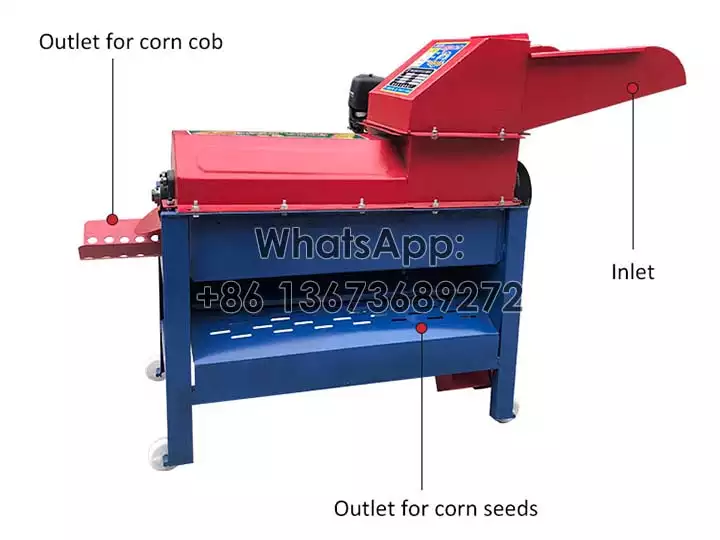 How does the Corn Sheller Work?
In fact, the working principle is very easy to understand. The corn is fed through the inlet and internally the cobs and kernels are separated, after which the kernels leak out of the screen while the cobs are discharged from the end of the machine. This process is very fast and effective in threshing. It also needs to be checked properly before use.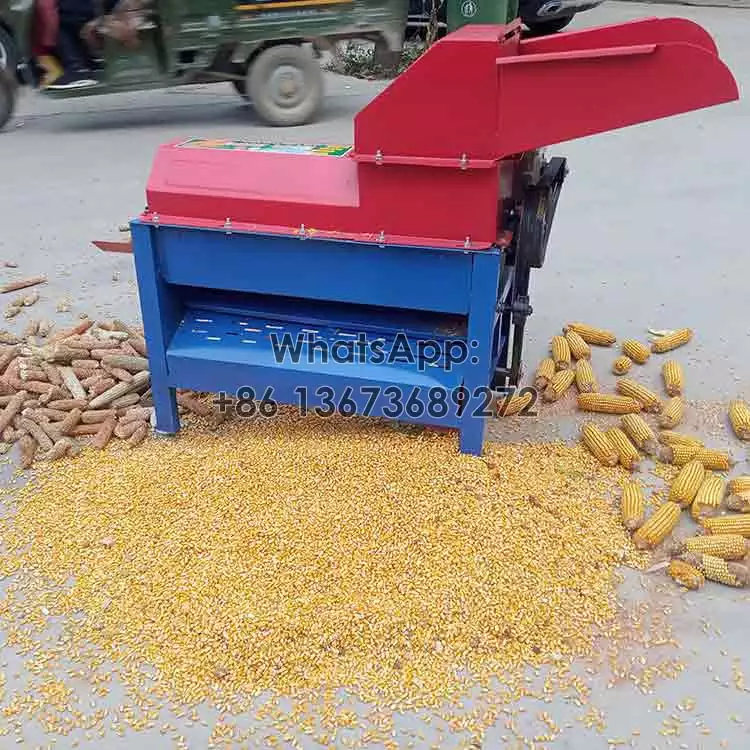 Wholesale Corn Maize Threshing Machine
Taizy corn sheller is a good value for money, so it is not uncommon for customers to start with 5 units and to purchase dozens or hundreds of units. For example, in October this year, we shipped 10 of these corn threshers to the Philippines. When the machines are loaded, they are often loaded in the manner shown below, and our experienced personnel will load the machines with maximum protection from damage in transportation.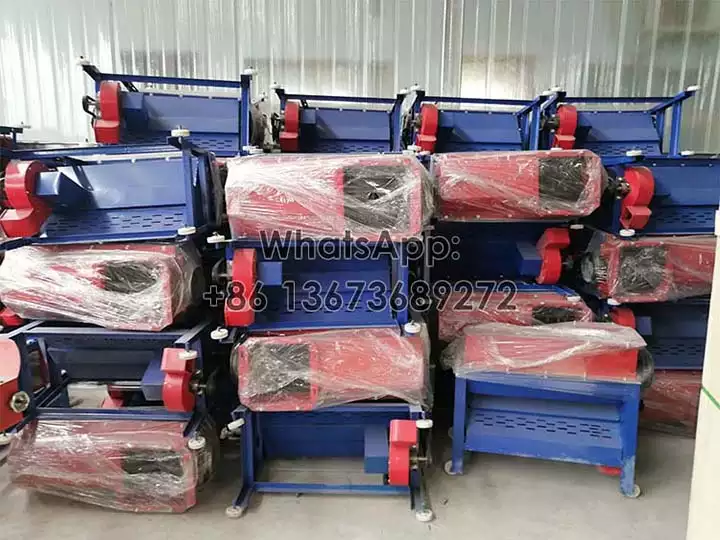 Technical Parameters of Corn Sheller Machine
| | |
| --- | --- |
| Model | SL-B |
| Power | 170F gasoline engine or 2.2kw motor or diesel engine |
| Capacity | 3t-4t/h |
| Size | 1300*400*900mm |
| Weight | 71kg |
Video of Corn Sheller Thresher – Agricultural Farm Use